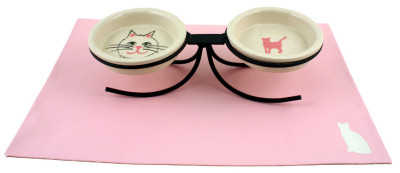 You know your cat is special and unique, and you also know just how important he or she is in your life.  Does your cat have a name that reflects this?  Then your cat's name could be a winner!!!!
We want to hear the story behind your cat's name and see your cat's photo.  The cat with the winning entry will receive two Melia personalized ceramic cat bowls of their very own!
Click Here for Contest Rules and then Click Here to submit your entry!
Don't delay– the deadline for entry submissions is March 31, 2009.
May the Best Cat Name win!