Now that warmer weather is here, you might be starting to think about planning a vacation away from home. Whether it's a spring break trip or a summer vacation, one thing's for sure: you'll either have to make arrangements for someone to care for your cat while you're away from home, or maybe you'll choose to take her with you.
If you've never flown on a commercial airplane with a cat, it's important that you familiarize yourself with the airline's pet policies in advance. You'll also find some very helpful tips in the infographic below.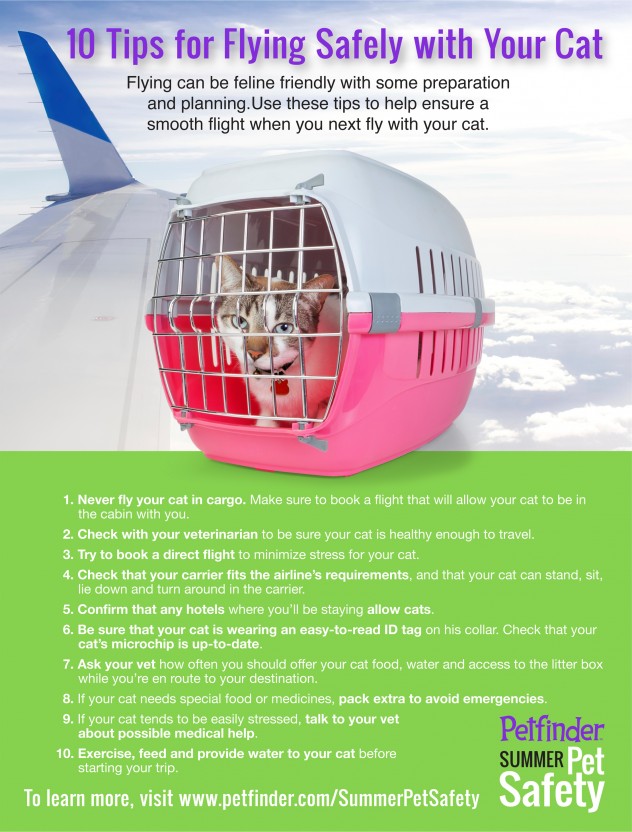 If you'll be traveling with your pet by car, you might want to check out this great article with tips from Petfinder.
Have you ever traveled with your cat? We'd love for you to share your experience with our readers in a comment below.