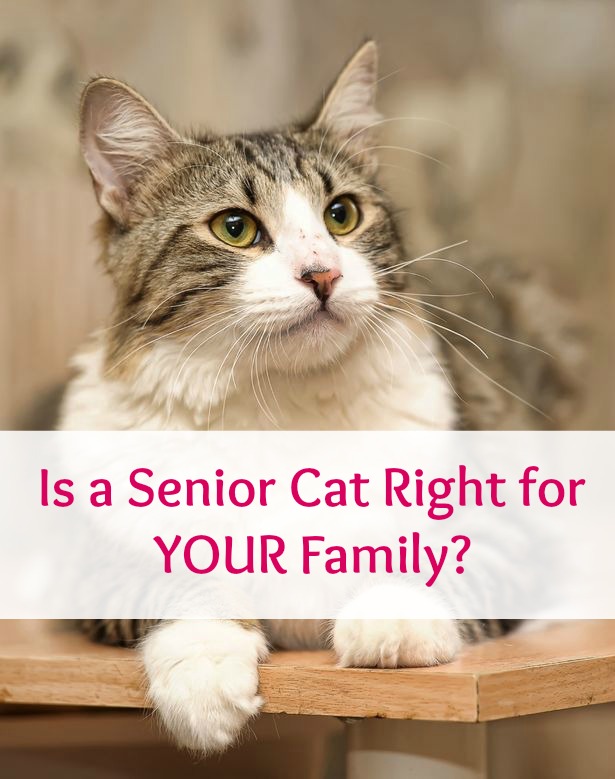 It's Adopt A Senior Pet Month! Did you know that senior cats can actually be the PERFECT pet for busy households? Bringing a young pet into your home can be a ton of work with kids, work, and all the fun activities and running around. But having a sweet pet that is already potty trained and is the best napping buddy can be a dream come true.
Adopting an older pet also gives families the benefit of knowing your cat's personality is already developed. Quickly, your family will know if a cat is the right fit for your home and lifestyle, if he will get along well with your kids and how much canoodling he can take. This is great news, because another benefit is that pets can really help develop your children's sense of responsibility and self-esteem! But, just because your new pet  already has a fully developed sense of self, don't think he can't learn new things. In fact, he might adapt his behavior with new training faster than young cats, due to his cognitive development.
So before writing off older pets, try meeting a few. You might fall in love!
Check out PetMD's slideshow to read all the fabulous reasons you should adopt a senior cat and tell us in the comments, would you ever considering adopting a senior pet?