How do you solve the dilemma of having an indoor cat, but giving him/her access to outdoor adventure? We understand purr-fectly – we have the answer!
CatHaven's green leafy foliage sets it apart, creating wonderful play and privacy areas that your cat will love.  This amazing cat tree is handcrafted with soft, silky realistic looking leaves, a sturdy, scratchable turf base and three perfectly spaced durable, comfortable carpeted perches attached to a realistic looking trunk.    
 Learn more about CatHavens here! We offer four styles to meet every human's space requirements and every cat's needs.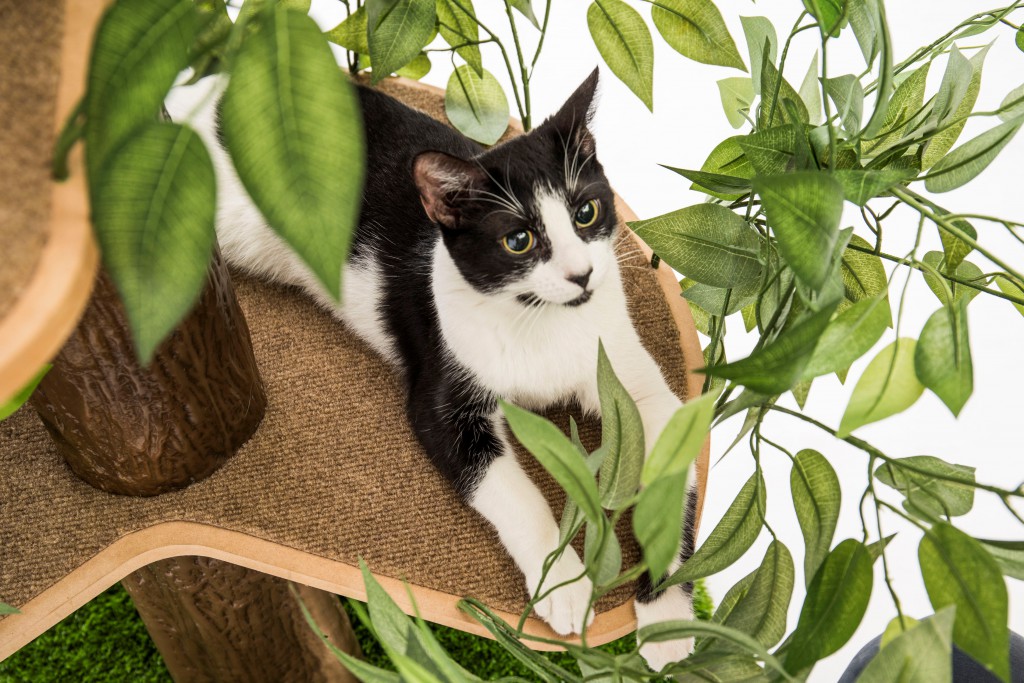 CatBlogger loves to blog for his friends at
MyThreeCats.com
, an online store featuring just about everything your cat could possibly want or need.

Latest posts by CatBlogger (see all)