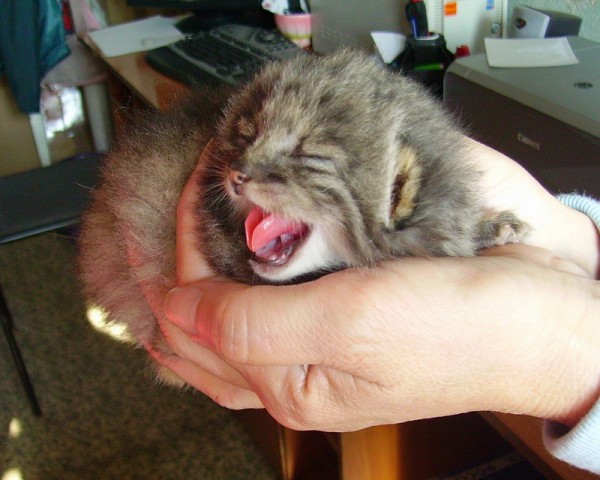 No one expects to find something incredible in their own backyard, but sometimes the unlikely happens. A farmer was making the rounds on his land when he came across creatures unlike anything he had ever seen before. They looked like kittens, but definitely not the domesticated ones he's seen before.  He knew he was going to need some help in figuring out how to save them, so he called the local nature reserve to assist. Here's what happened.
When a Russian farmer went out to check on his land recently, he discovered four odd little animals in his barn.  The farmer contact the Daursky Nature Reserve to see what he should do. The organization identified the cats as young Pallas's cats, or manuls, a rare wild breed native to Central Asia!
Pallas's Cats are around the same size as a house cat with a few noticeable differences. Their faces are a bit shorter, they are somewhat stouter than a domestic cat, and their thick fur helps them survive in chilly temperatures. In addition, manuls have wider faces and flatter ears.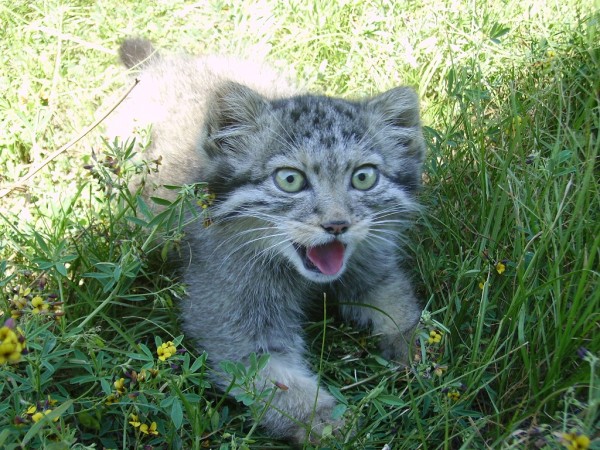 The reserve thought to have two domestic cats at the facility nurse the baby manuls, and everyone was relieved when their strategy worked! As the kittens grew, the staff at the reserve began to really love the little guys.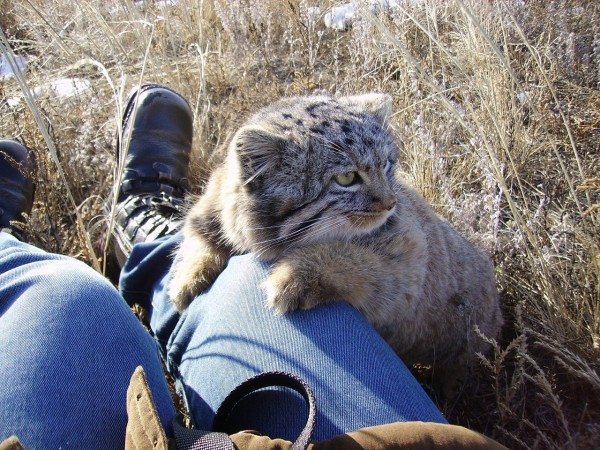 Since the cats did so well at the reserve, the staff knew it was time to release them back into the wild. A bittersweet goodbye was in order as the adult Pallas's cats were sent back home.
They were tracked using radio collars until winter, when the collars suddenly disappeared. The manuls were photographed a bit thinner than they had been in captivity, which is to be expected.
The reserve staff decided to take the cats back to the facility for the winter and release them again in the spring, when the weather would be kinder to the newly wild animals.
When they were re-released, the cats were better adjusted to their surroundings and did very well.
These days, the manuls found inside that barn are thriving in their native habitat, and it's all thanks to the man who found them and their caregivers at the reserve.
What a lucky day it was for those cats to be found.  How wonderful that the effort of a few turned out to be such a success for these rare and beautiful creatures! These cats are lucky they got the nurturing they deserve.
Share this post with your friends who love animals!
Reference:  http://mflaire.com/pallas-cat-rescue-russia-0/?as-source=src799