Did you ever see cats looking like this?   Cats love living in an ordered world, including how they arrange themselves spacially as they eat, sleep, meditate, and play.   Oftentimes, two of my cats will perch themselves on the same living room window sill, facing each other in an identical pose, looking perfectly content with their arrangement and with the world in general.
We found a purrfect catnip toy for you that reflects your cats' natural yin yang.  Click here to view and enjoy some savings if you order 3 or more.  Put some yin yang into your cats' playtime!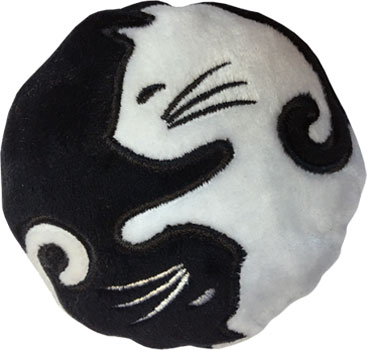 CatBlogger loves to blog for his friends at
MyThreeCats.com
, an online store featuring just about everything your cat could possibly want or need.

Latest posts by CatBlogger (see all)