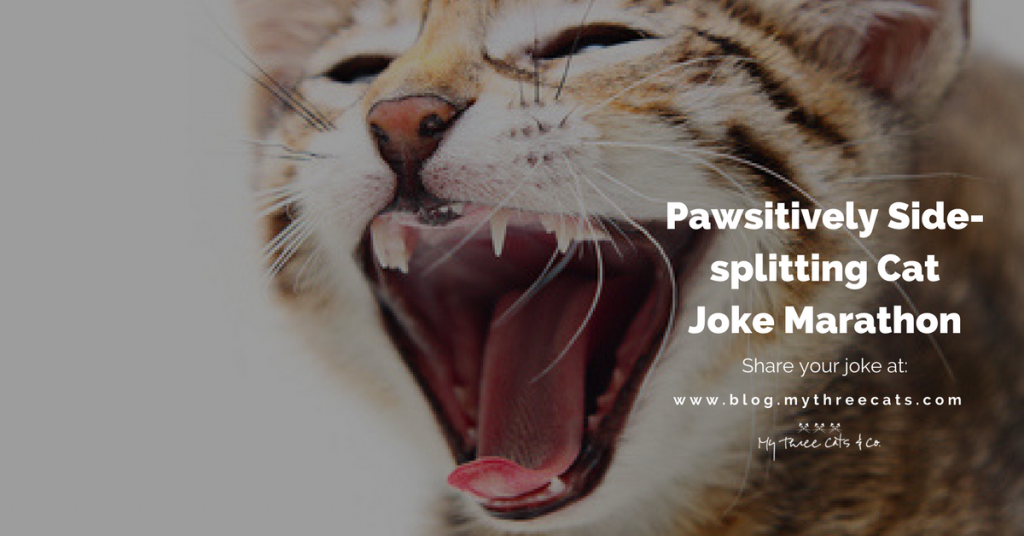 We all know some great cat jokes.  After all, cats have some funky, hilarious behaviors – isn't that why we're so crazy about them?
Please post your favorite cat joke here, by clicking the Comments link at the bottom of this posting.   For every joke posted, we'll donate $1 to the Doris Day Animal League, a national non-profit animal advocacy organization protecting cats and other animals through policy initiatives and education. Then, shop at MyThreeCats.com, now through Friday, November 3rd, and we'll also donate another 5% of sales proceeds to DDAL!    Happy Shopping!  Thanks for helping our furry friends!

CatBlogger loves to blog for his friends at
MyThreeCats.com
, an online store featuring just about everything your cat could possibly want or need.

Latest posts by CatBlogger (see all)