Whether or not you give any credit to zodiac signs, this fun infographic about cat astrology is bound to make you smile. Look for your kitty's sign; does that description sound anything like him?  Even if you don't know your cat's exact birth date or month, compare her description to the sign, and you may just have discovered the right match!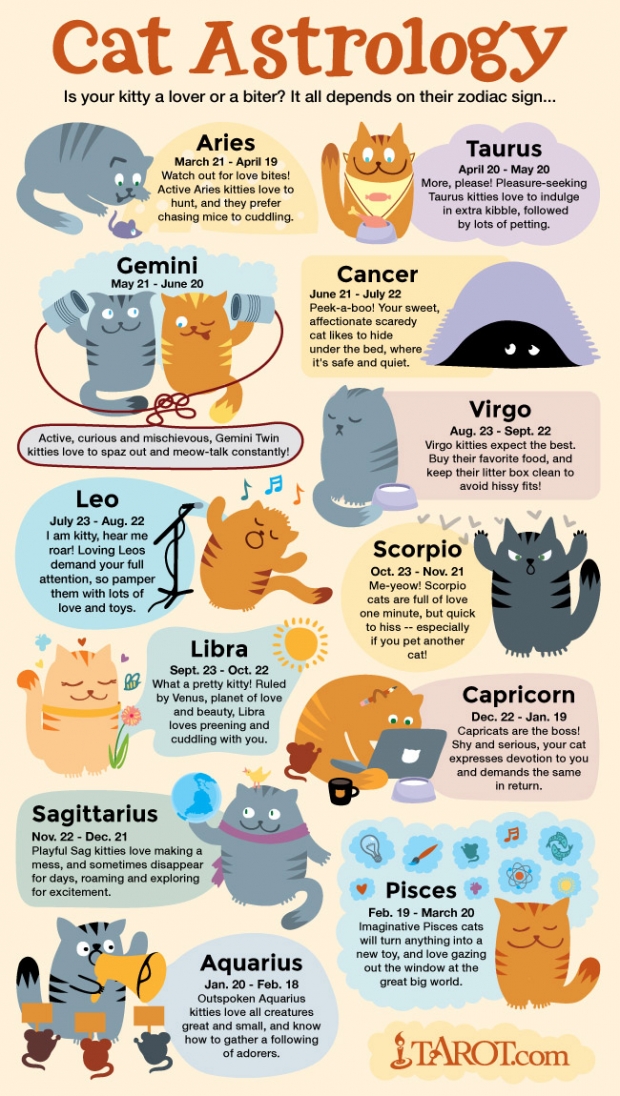 CatBlogger loves to blog for his friends at
MyThreeCats.com
, an online store featuring just about everything your cat could possibly want or need.

Latest posts by CatBlogger (see all)