Because today is Intergalactic Star Wars Day, we thought it might be fun to take a look at the top 5 Star Wars cat names. What do you think of these?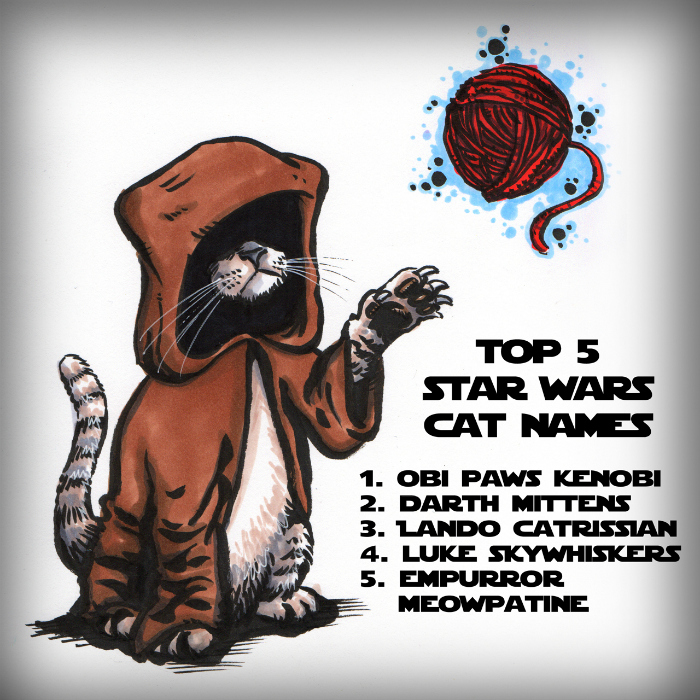 We talked about popular cat names last week, but I don't recall any of the above being on that list!
What's your cat's name, and how did you come up with it? Did it originate from a movie, like the names above? We'd love to hear the story!