Here's Jane Marcus, of the Western Pennsylvania Humane Society, pictured with a new shelter cat!  Can you tell Jane likes cats?
This little guy, whose name is Furlington, has beautiful black fur that was badly matted when he arrived.  The kind shelter folks shaved him so his fur would grow back and transform him into his natural, handsome self.  Furlington is available for adoption now!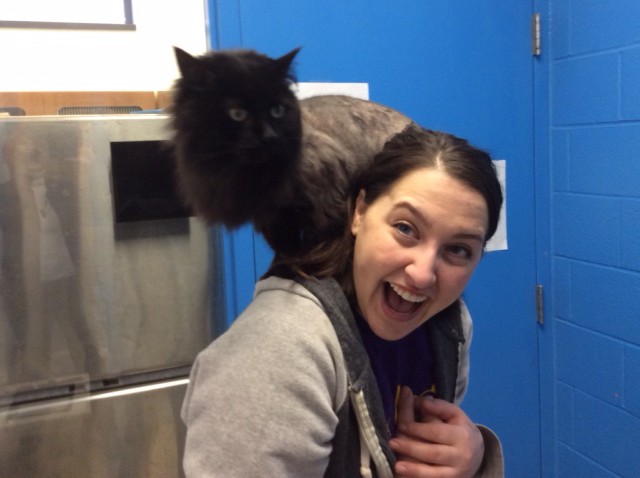 CatBlogger loves to blog for his friends at
MyThreeCats.com
, an online store featuring just about everything your cat could possibly want or need.

Latest posts by CatBlogger (see all)